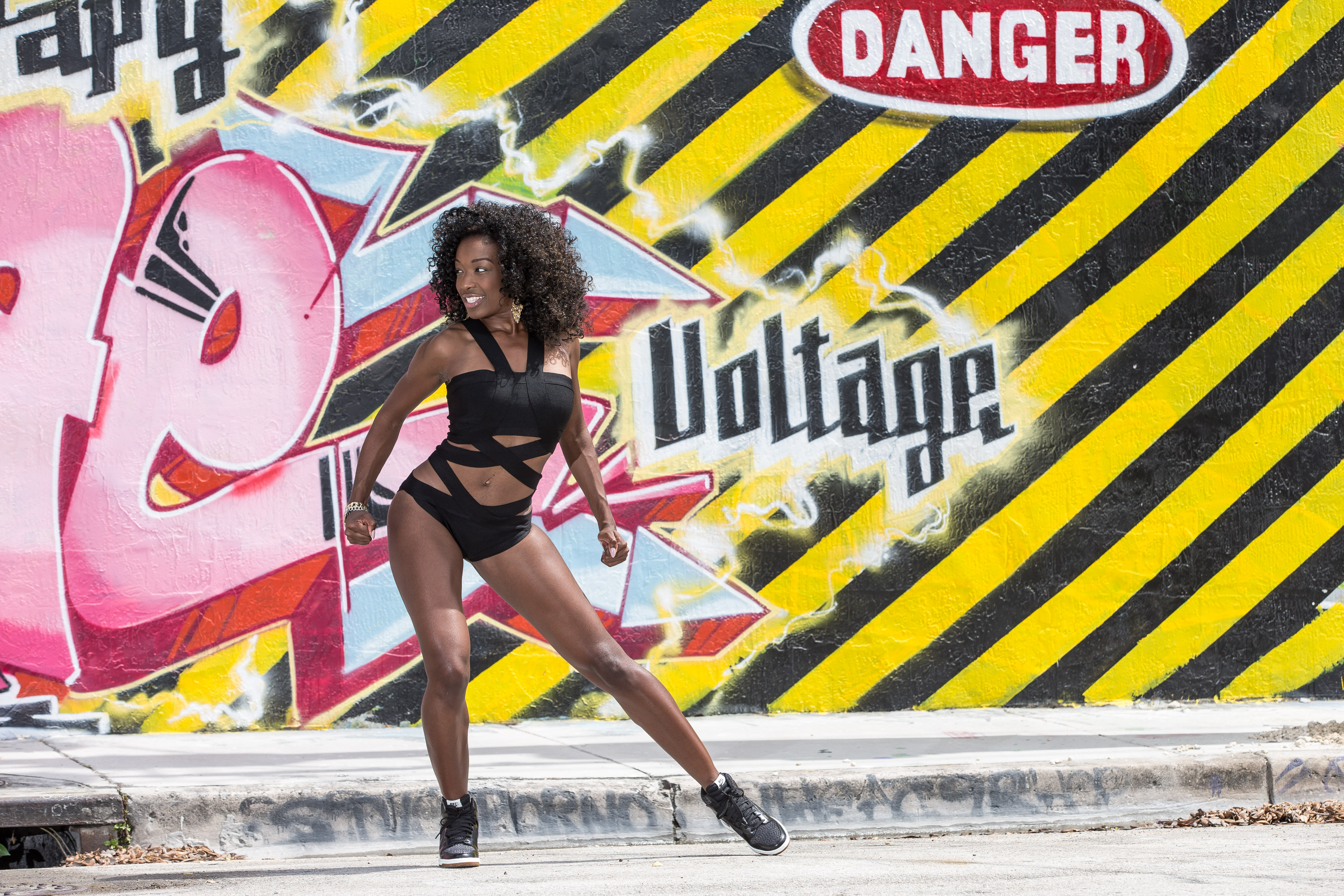 We recently got the opportunity to speak with Simone, founder of Boss Chicks, about her fit lifestyle and how she launched her career as a professional dance instructor.
What is Boss Chicks?
The Boss Chick Dance Workout is a workout program I created exclusively for women to feel empowered about their health and fitness through a sexy and challenging workout. The workout consists of hip-hop, dance hall, afrobeats and twerking dance styles with H.I.I.T strength training exercises for toning.
What made you want to start Boss Chicks?
I started boss chicks to fill a few needs. I think women need a ladies only space to let loose and let out their inner diva without judgement or speculation. Before I started BCDW I also read an article about the rise in rates of obesity and heart disease among women of color and the decline in fitness because of not wanting to mess up their hair or other trivial reasons. This inspired me to create a program that would also inspire and motivate women of color to take charge of their health and combat these claims.
Do you have a daily health regiment?
Yes, I start off each morning with a glass of water with squeezed lemon as a mild detox and boost for my energy and metabolism. Then I usually have a small breakfast and start my day. Because I am so physically active throughout the day I make sure to have healthy snacks to sustain my energy between my bigger meals-lunch and dinner. And then, I get my cardio workout in at the end of every day with The Boss Chick Dance Workout.
What's your favorite healthy meal?
Egg whites, turkey bacon, side of oatmeal, strawberry banana smoothie.
How often do you do your dance routines?
I teach on average 20 classes a week, 4 of which are BCDW classes.
What is the most fulfilling part of doing what you do?
I am most fulfilled by knowing that women who participate in the BCDW are feeling stronger, sexier, happier, and healthier. I also love the bonds that are created among women of the BCDW. It's just incredible to see the impact on a scale bigger than I imagined.
Do your dance moves target any particular muscle groups?
Yes, in addition to having an extensive background in dance I am also an ACE certified trainer. So when I choreograph routines for BCDW I am designing them to target all of the major muscle groups for a full body workout.
How did you get into dancing?
I started training in ballet, tap, and jazz at the age of 6 at Edwin Holland School of Dance (Next Generation Dance Academy). And this weekly dance practice turned into a lifelong passion. From there I went on to study just classical ballet and in my high school years I started training in contemporary and hip-hop. In college I knew I wanted dance to be my career so I attended professional summer dance programs and worked to improve my technique and teaching skills. After college I decided I wanted to take my passion for dance to the next level and decided to get a Masters in Dance from New York University. During my time in New York I was fully immersed in all aspects of the dance artist life: choreographing, performing, teaching, curating, directing my own company, and touring.
What made you decide to pursue fitness as a career?
I first thought about pursuing fitness as a Master Trainer candidate for Madonna's Hard Candy Fitness brand. This experience really showed be how I can combine my passions for dance and fitness in a cool and fun way!
Do you do anything other than Boss Chicks?
Yes! I am a dance professor at Miami Dade College where I teach ballet, modern, and composition and I am a dance instructor at Westside Dance Academy in Pembroke Pines.